The efforts to pass a bill that holds Massachusetts to national standards have been going on for over 15 years.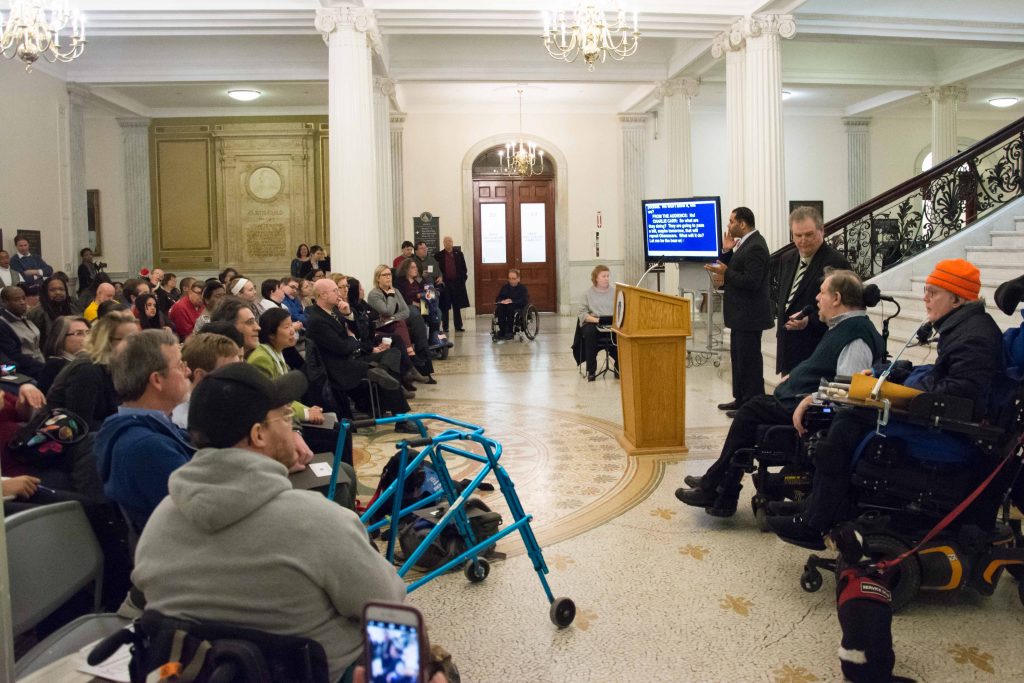 In 2017, IL Centers and others continued to advocate for the Act to Align MA Architectural Access Board (AAB) Regulations with the ADA. Pictured is IL Education Day at the State House. The 2017-AAB-bill.pdf flyer has more information.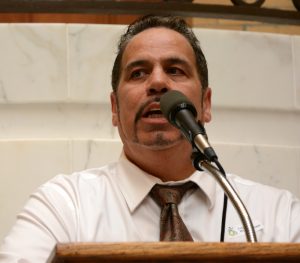 2016 saw a renewed push. S1323, An Act Relative to the Architectural Access Board, passed the Senate but was not even voted on in the house. Advocates distributed this 2016-AAB-bill.pdf at Independent Living Education Day at the State House. David Correia, Advocacy Director at MetroWest Center for Independent Living, spoke at Il Education Day.